Sivaji Ganesan cartoon caricature
After a long time I've revived my artwork. This one is a fun caricature of veteran actor late Sivaji Ganesan created on my iPad with the Autodesk Sketchbook app.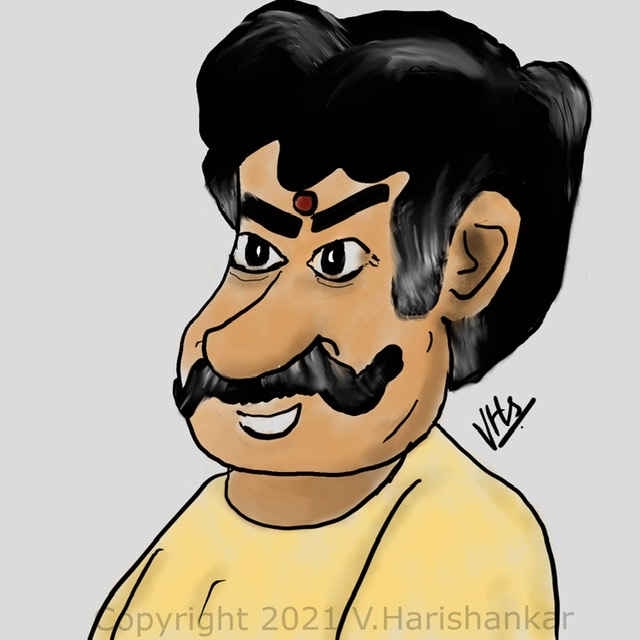 Yes, I do feel a bit rusty after such a long gap. Also Sketchbook on the iPad is not nearly as good or feature complete as Krita and I'm not 100% happy with the brushes in Sketchbook. But drawing on the iPad with the Apple Pencil is just so convenient compared to the desktop setup with a screen tablet pen. Probably I will end up using a different painting app.