Painted a dramatic sky scape. In Sketchbook on my iPad.
A portrait of the most majestic predator. Enjoyed painting this one. Done in Sketchbook on iPad.
Painting of a dog done in Krita with my XP-Pen Artist 10s.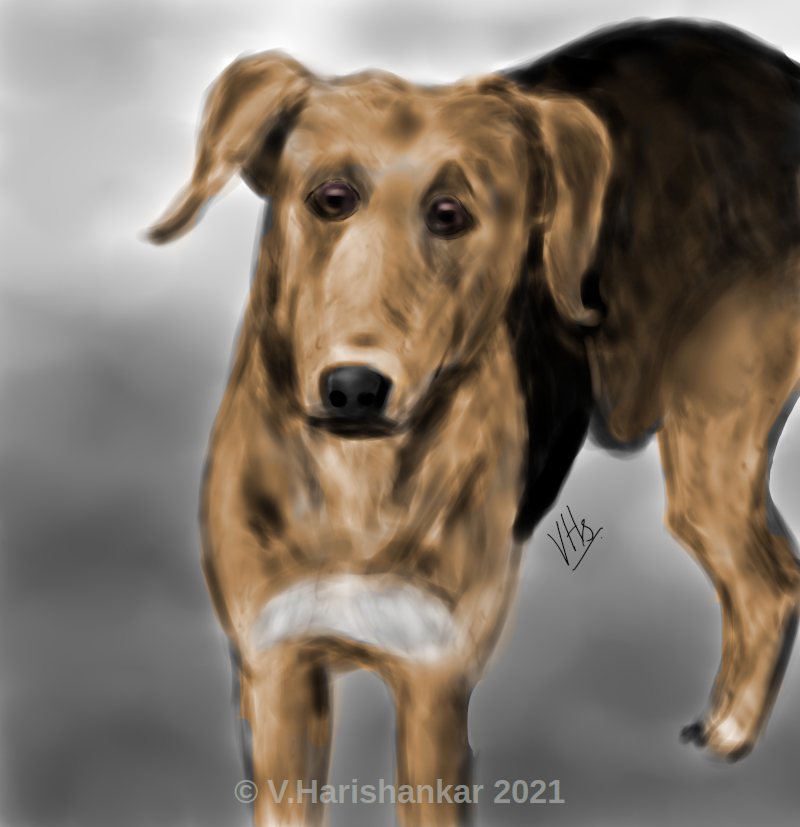 Drawing an animal is a good diversion from my usual portraits as I don't have to worry about getting the likeness exactly like I would in a human.
This is one where I've captured the painting process in a timelapse video. This is the first time I've attempted something like this and it's really quite simple in Linux. The final few touches in the finished image have not been captured in the video though.
I'll probably write a tutorial on how to create a timelapse video of the desktop screen some time later. In the meantime, enjoy:
I hope to make a few more timelapse videos of my creation process in the future.