A painting using Krita's new RGBA Impasto brush. This one was an experimental painting using a single brush and not sure whether it works or not, but I am glad to experiment like this once in a while.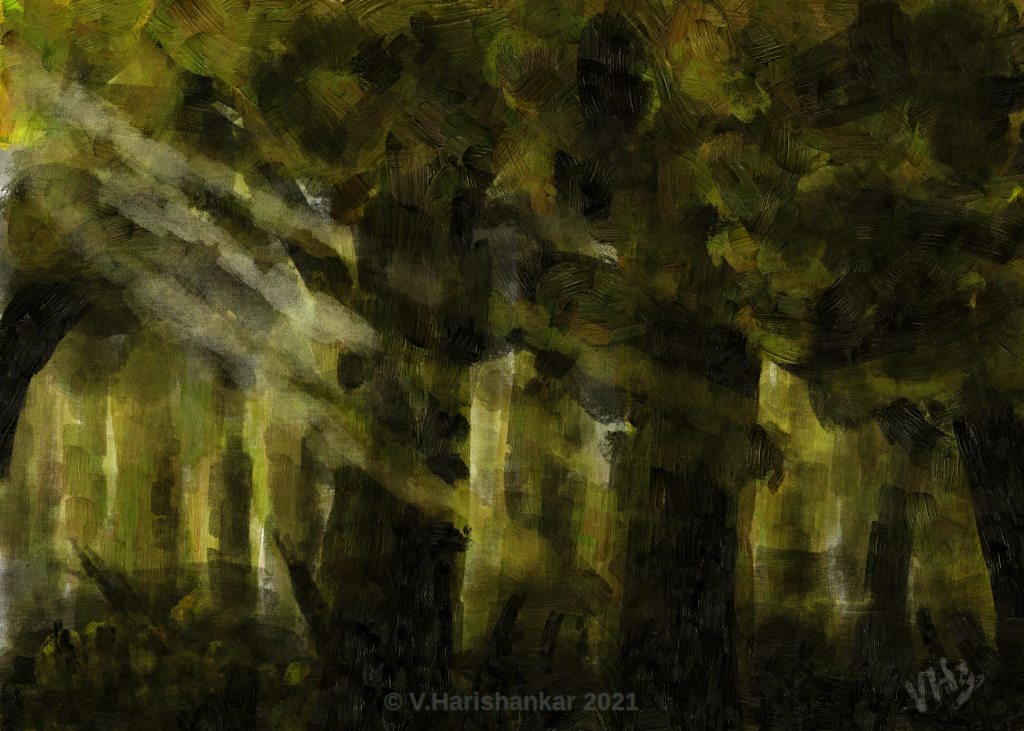 As said before, I am trying Krita 5 beta 2 and it has some cool new brushes. This painting was done using the RGBA Impasto brush. I am not sure whether I achieved the effect I wanted [1]. However experimenting with different brushes is an interesting exercise.
Landscapes are always challenging and I've been trying a few lately, as a break from the usual portraits. My point in digital painting is to mimic real media as much as possible or at least keep my creations "painterly". To that end, Krita 5 has made it easier.
this painting is done entirely from imagination[↩]