Traditional watercolour painting
After a long time, I've done a traditional watercolour painting.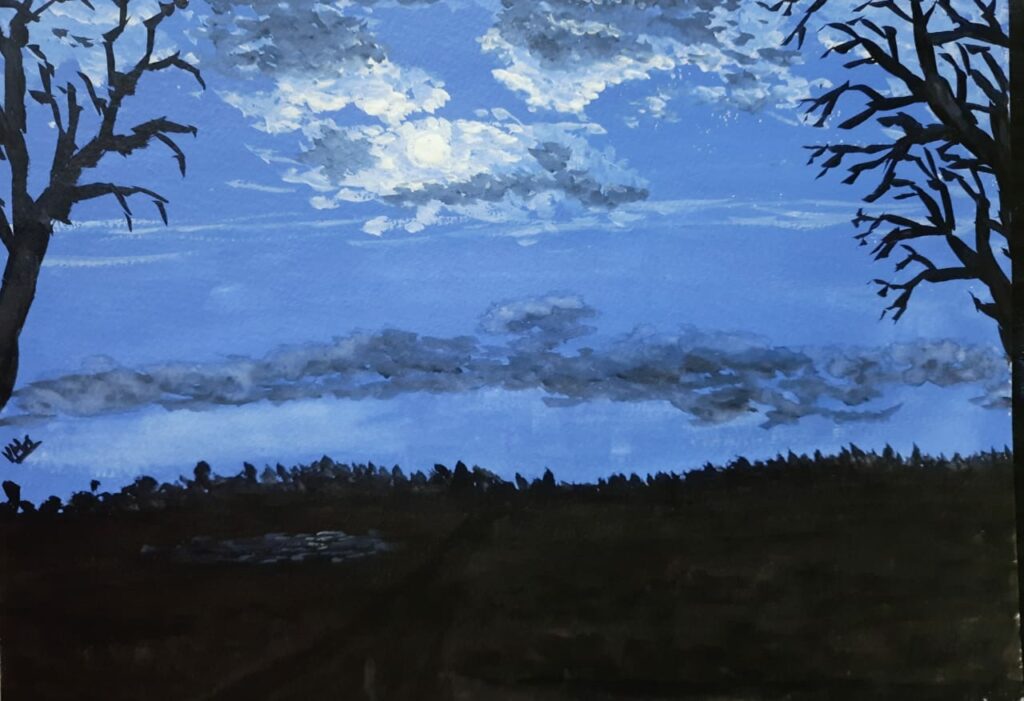 After painting digital for a long time, it was nice to head back to traditional media with its challenges and limitations. I felt quite anxious about this one, but decided to be bold and go ahead with painting freely. I think it has come out better than I expected, since I wasn't too sure if I could control the flow of water on paper. Unlike the standard practices of watercolour, I have made heavy use of colour and layering, and even used white paint. I must look to get better at this with more practice. Done on A4 size 300 GSM "Anupam" brand watercolour paper; it does take quite a bit of water without buckling.